2015 DR Power TT15036BEN
$2,999.00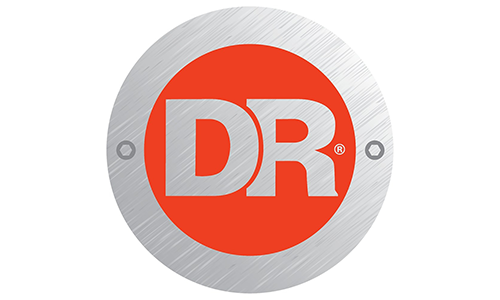 ---
Stock Image
Location
Lloyd's Repair Service
Overview
---
Dealer Insights
these are 2018 models.
Description
Till while you ride, 3-feet wide!



Tow the Roto-Hog Power Tiller behind your ATV, riding mower, or tractor and you'll break ground and turn soil faster and easier than you ever thought possible! The DR does the hard work while you ride in comfort and adjust the tilling depth by remote control.



Unlike walk-behind tillers, the DR® Roto-Hog Power Tiller doesn't divide its engine power between moving the machine forward and turning the tines. The full power of its overhead valve Briggs & Stratton engine (9.00 ft/lbs torque) is dedicated to the real task at hand, tilling the soil. Your tow vehicle takes care of the propulsion, and with its weight, actually holds the tiller back to create maximum churn (and prevents the tiller from lurching forward as walk-behinds often do).



The result is the DR® Roto-Hog Power Tiller will till unbroken ground, including tough sod, in a fraction of the time required by any walk-behind tiller. Even better, it is twice as wide as most ordinary tillers and applies twice the tine coverage. That means faster, more thorough tilling, with none of the strain associated with tillers that require sheer strength to control them. Instead, you just ride and relax.
Engine
Torque: 9.00 Ft. Lbs.
Starting: Electric
Engine: 900 Series Briggs & Stratton OHV
Fuel Capacity: 3 qt.
Air Filter: Dual Element
Cylinders: 1
Features
Transport Tires - The tires are 14" in diameter and 5-1/2" wide for easy rolling during transport.
SMOOTH-TRAK™ Hitch - Our unique hitch absorbs shocks and jolts so that minimal forward motion from the tiller is transmitted to the towing vehicle for smoother and easier operation.
Powered Actuator - The Actuator raises and lowers the wheels, which in turn raise and lower the tines. A holding force of 250 pounds assures the tilling depth remains where you set it. The Actuator is powered by a 12-volt, 17-amp battery that will raise/lower the machine over 100 times on a single charge.
Remote Control - The Remote Control allows you to make precise adjustments to your tilling depth, turn the Spreader Attachment on and off, and raise/lower the Culti-packer Attachment without leaving your towing vehicle. And, on the Electric-Starting model, you can start and stop the engine with the Remote Control.
Extra Heavy-Duty Steel Frame - This frame is built to last under punishing conditions. Made of 1-1/2" square tubing and 12-gauge steel. Baked on powder coat finish resists corrosion.
24 Bolo Tines - Forged of tough tempered steel, these tines spin at over 230 rpm to dig up to 7-1/2" deep and mix soil completely. The intricately designed sweeps and curves of each tine minimize the wrapping of vegetation.
Belt-Drive System - Transfers full power from the engine to the tines. Shear pins on the tine shaft are designed to break if the tines hit an immovable object, to protect the engine and engine shaft from damage. (Four extra shear pins are included and they are simple to install. No tools required.)
Chassis
Tires: 2; 14" x 5 1/2"; Pneumatic
Frame: 14 ga Reinforced Square Steel
Dimensions
Weight: 204 lbs.
Tilling Width: 36"
Shipping Weight: 264 lbs.
Dimensions: 39"W x 66"L x 35"H
General Information
Warranty: (Machine & Engine) 2 years residential, 90 days commercial
Tines: (Range) 2-3/4" Above Ground; 7-1/2" Below Ground
Shipping: 48"L x 41"W x 33"H
Run Time: 1-2 hrs approx.
Number of tines: 24
Hitch: Smooth Trak Pin Hitch
Specs
Engine
Engine Type

900 Series OHV
Other
Tilling Width

36 in.
Fuel Tank Capacity

3 qt.
Weight

204 lb.